Viking Ski Shop Reviews
Read about Viking Ski Shop reviews from our Chicago and Barrington locations posted on Google and Yelp.

Viking Ski Shop Google Reviews
Went to Viking ski shop for the first time today with my buddy. I was looking for new snowboard boots with the boa system. Not only did they have a great selection but I was helped by Mickey one of the staff members who has been there for a while and man did he make everything easy. Not only was he extremely knowledgeable but he knew exactly what would work best for me. He spent a significant amount of time answering all of my questions as well as helping me adjust and get comfortable in just the right pair. I ended up buying an excellent pair of Thirty-Two boa boots that I can't wait to use. Thanks for all the help today Mickey, You're the man!
-- Richard S.
Went in for new ski bag, ended up purchasing a helmet as well. The staff are super friendly and helpful, without being pushy at all. Prices seemed average, not much different from what you would expect from larger shops. I was honestly surprised to have found such a great little ski shop in Chicago, but glad I did! Would highly recommend!
-- Anna F.
Top notch customer service. Came in first thing on a Saturday morning just to get my snowboard waxed and they were actually able to do a full tune up for me while I waited. Spent time trying on several boots to replace my ill-fitting Burtons with no luck. Not only did they dig out various boots they also tried to find some in their sister store in Barrington for me. Then they spent time helping me adjust my current boots and installed some new J-bars to try and resolve the heal-lift issues I've had, all for no charge. Owner even took me on a little tour of their workshop explaining the various high-end machines they have to perform the edging and waxing services. My board looks like new again and I was out the door in 55 minutes with time to spare on the parking meter.
-- Jeff S.
Great selection. Everything is easy to find and separated by color for easy coordination. They have expects for boot fitting, goggles, and all the machines to keep your skis and boards in good shape. They have rentals as well so beginners so not need to be overwhelmed. The staff is all very friendly and knowledgeable answering any questions and offering suggestions when asked. I would definitely recommend and will definitely be back.
-- Megan A.
Have you ever walked into a buying situation with one idea of what you need, and the expert people in the store gently redirect you so that you end up spending less money and get what you actually need? That's Viking. A great place to gain knowledge and build your ski gear outfit with gear that's tailored to what you need, with comparable prices to any other option.
-- Joseph M.
This place is great. They helped me get fitted and find the best boots and ski I've owned.
-- Rick W.
Best in the Midwest. Viking has been my go-to ski shop for over 25 years. They know the right boots for your foot and ability, and they'll custom fit your new boots to fit like they're a part of you.
-- Jeff T.
Viking Ski Shop in Chicago is the best ski shop I've been to, and this is from someone who grew up skiing in Colorado! The staff is insanely knowledgable and have been working in the industry and at this specific shop for years, which is exactly the type of experienced people you want fitting you with boots and other gear. There are many great ski shops in Colorado, but there's a high chance you'll encounter someone who is only placed there seasonally. At Viking you'll find staff who have been personally invested in their shop for decades! The attention to detail is phenomenal and above all you can tell they genuinely love what they do. Cannot recommend enough!
-- Patrick C.
Read more Viking Ski Shop Reviews about our Chicago store and our Barrington store on Google.
---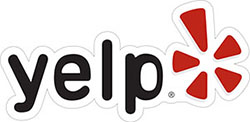 Viking Ski Shop Yelp Reviews
We were looking all around the suburbs for a place to do snowboard repairs, not just a wax job, but actual sanding and resurfacing. We were very happy to stumble upon this location which had very knowledgeable staff and were able to address how the board  could be properly fixed. For the resurfacing, waxing, and additional $15 for spot repair, the total came out to around $70 with tax. The staff were very understanding of the board mechanics and job to be done. As far as the equipment in the store, we saw many people trying on boots or other equipment, so I think it's safe to say this is a well respected location to purchase ski and snowboard goods. They have some sales, but overall the items are around what is listed online.
-- Marissa A.
Came in today to get my first own pair of ski boots. Drew did an amazing job finding the perfect fit to my foot and the service was terrific. I wanted to reiterate how awesome the customer service was and I know the others in the shop felt the same towards the people they were working with. I'll be back to get my bindings set and I'll bring the team a couple beers!
-- Nick L.
These guys did me right with new boots two seasons ago, and doing some minor tweaks so they fit just right last season. I also took some new skis I bought and got bindings put on them there. Really enjoy these guys, super helpful and knowledgable
-- Chris S.
The best ski/snowboard shop in Chicago with great staff who are friendly and knowledgeable. A big thank you to awesome Maren for sizing me in new Burton snowboard boots for my upcoming trip to Mammoth Mountain, CA. The boot liners were custom molded to my feet and fit perfectly. Everything is on sale now to clear out this season's equipment.
-- L L.
My girlfriend and I drove down from Milwaukee to have our ski boots looked at and adjusted. After a series of measurements, Master Boot Fitter Drew confirmed that my boots were indeed too large and spent over two hours assisting me in finding the correct boots for my feet and then adjusting them to my feet. Meanwhile he also addressed all of my girlfriends concerns with her boots until she was throughly pleased.
I have been skiing for over 15 years and never realized how incorrect my boot fitment was until I came to Viking Ski Shop. I would highly recommend them to anyone looking for a professional ski boot fitter in the Midwest.
-- Justin S.
We use this shop whenever we are buying snow aport equipment or maintaining our own. Viking has an excellent friendly staff, good selection of equipment, and reasonable(flexible) prices. I just recently got my skis tuned up at Viking. I went all our for them and I was surprised at the low price. You can't beat Viking for snow sports equipment in the area!
-- Rob L.
We have been coming here for a few years now. They rent skis for the season for my children. Their selection has been very good and the prices are more than reasonable for a whole season.
-- Short K.
Read more Viking Ski Shop Reviews about our Chicago store and our Barrington store on Yelp.
---