Ski Bindings
Ski bindings attach your boots to your skis and release when needed. They are an important piece of safety equipment and should only be mounted, adjusted, and tested by certified technicians.
The key items that you should consider when purchasing ski bindings for your boots and skis are the DIN (release) range, binding type, and brake width. As with all ski equipment, the more aggressive you are, the stronger your equipment should be.
Viking Ski Shop carries several top-rated ski bindings brands including Salomon, Marker, Tyrolia, and Rossignol.
Atomic

Kneebinding

Look

Marker

Salomon

Tyrolia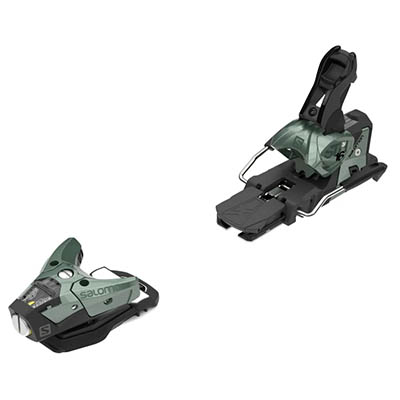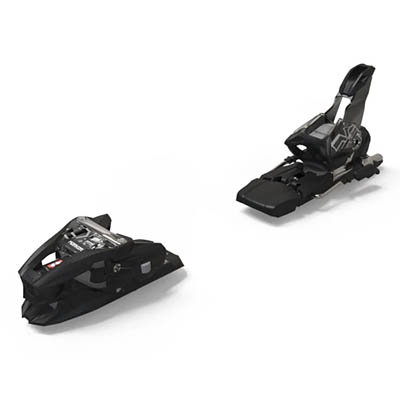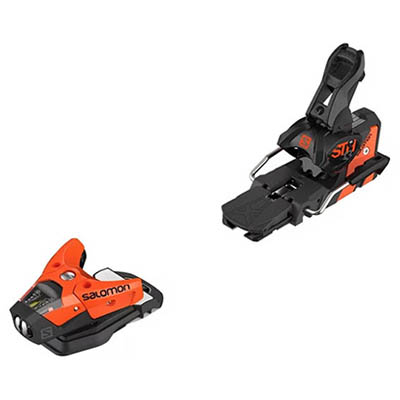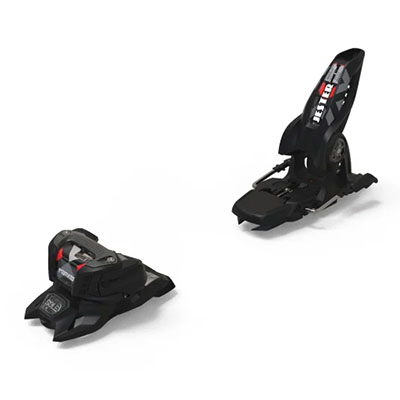 Types of Ski Bindings
There are three main types of ski bindings. Alpine, Alpine Touring (AT), and Telemark for alpine, backcountry, and telemark skiers.
Alpine Bindings - Alpine or Downhill bindings are made for boots for downhill skiing. Alpine bindings are made to release during a fall, based on the DIN number, to reduce the risk of injury. The bindings consist of a toe piece, which includes an anti-friction device, and a heel piece with a ski brake.
Alpine Touring Bindings - These bindings generally fit both AT boots and Alpine boots. They provide a safe touring platform for backcountry skiing. A base plate and frame link the toe and heel, and the binding pivots for free climbing.
Telemark Bindings - The bindings only work with telemark boots. The telemark binding has a fixed toe piece that can come with or without a cable and heel throw.
Ski Binding Terms
DIN Setting - A release setting measures how much force it will take to release the boot from the binding based on your weight, height, and ability.
Binding Plate - The part of the binding that touches the ski.
Toe Plate - The part of the binding that the front of the boot fastens into.
Brake - The arms attached to the binding that stick out the side of the ski.
Heel Piece - The part of the binding that the heel of the boot fastens into.
Heel Friction Device - Allows your boot to release from the binding without friction.
Ski bindings should always be mounted or adjusted by a certified technician. There are manufacturer-recommended mounting positions, but some skiers prefer a position that's more forward on the ski or further back. Our technicians are here to assist you with all your ski equipment needs. Visit Viking Ski Shop in Chicago at 3422 W. Fullerton Ave, Chicago, IL 60647, or our Barrington shop located at 131 W. Northwest Highway, Barrington, IL 60010.
---
Viking Ski Shop is Chicago's most respected ski and snowboards shop with locations in Barrington and Chicago, Illinois. We offer a variety of services including tune-ups, waxing, binding installation, and repairs for skis and snowboards. Viking Ski Shop also has one of the largest inventory of skis, snowboards, boots, bindings, helmets, and clothing for men, women, and children.
Our customers are throughout Illinois including Chicago, Barrington, LaGrange, Western Springs, Naperville, Arlington Heights, Winnetka, Orland Park, Lake Forest, Schaumburg, Downers Grove, Oak Park, Elmhurst, Lake Zurich, Wilmette, as well as regions of Wisconsin and Indiana.