Snowboard Boots
Snowboard boots are a critical part of your snowboarding gear and they must fit your foot shape, fit preference, and riding style. Every boot fits your foot differently. Your snowboard boots should be professionally fitted. You want to have a snug fit that is comfortable. Fitted boots from our Masters of the Fit® come with a Two-Year Boot Fit Warranty.
Most boots will come with medium stiffness, which is good for mountain and park runs. If you like speed or the backcountry, a stiffer boot will ensure you have a better connection between you and your board. Freestyle riders will want just the opposite.
Snowboard Boots Top Brands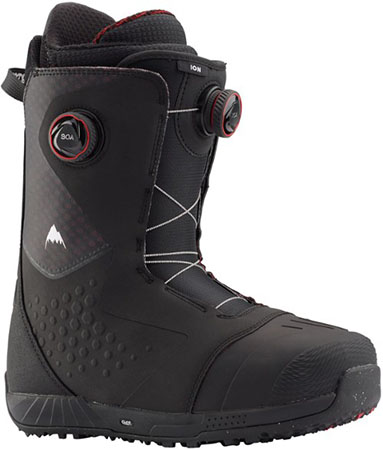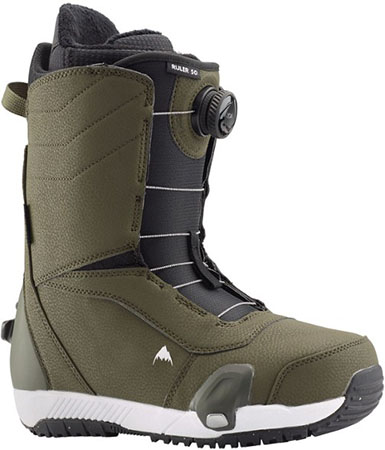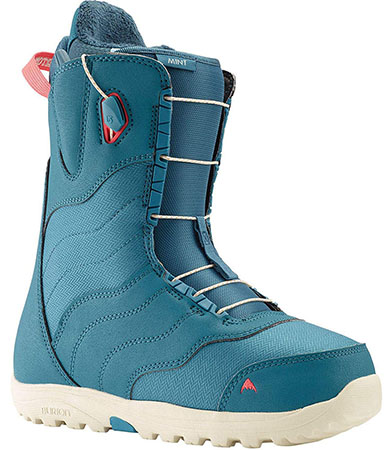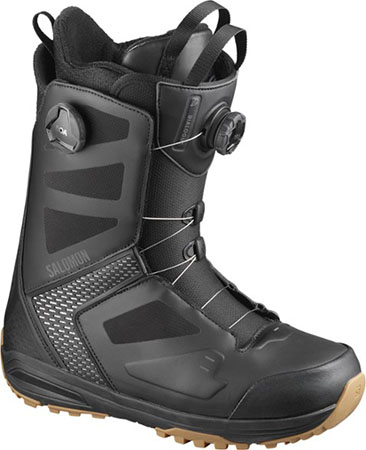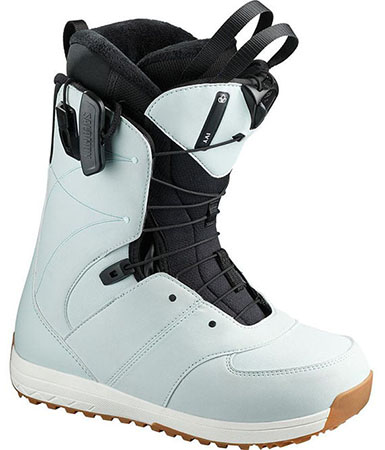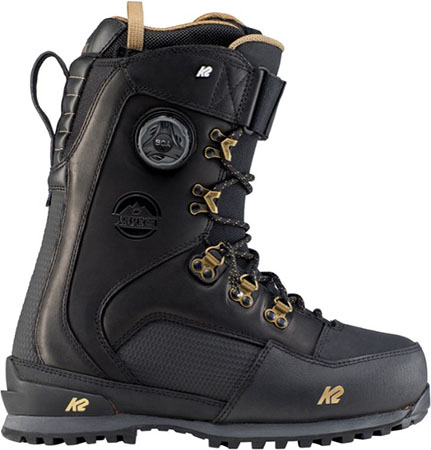 Types of Snowboards Boots for Men and Women
There are three types of snowboard boots -- All-Mountain, Park/Freestyle, and Freeride. You should choose your boots based on your riding style and ability level. Beginners and freeriders like a tighter hold for stability, while freestylers like more flexibility for tricks.
All-Mountain Boots are the majority of boots on the market. They have mid-level support and control you need to ride a variety of snow conditions. All-Mountain boots are ideal for novice riders.
Park/Freestyle Boots are designed for easy mobility and motion. They offer flexibility to tweak grabs and press rails. Freestyle boots are ideal for younger or lighter riders allowing an increased range of motion with less force.
Freeride Boots are designed with a stiffer flex and offer more control when riding challenging terrain. Freeride boots have increased traction for hiking, are made from more durable materials, and have higher quality boot liners.
Viking carries top brand snowboard boots for men and women. A few of the brands we carry are Burton, K2, and Salomon. Our experienced staff at Viking Ski Shop will help you find the perfect snowboard boots that fit your feet, ability level, and riding style. Most of our staff have been snowboarding for years and are knowledgeable with the flex, traction, and shock absorption of different boots. When you are looking to purchase new snowboard boots, let Viking assist you with all your needs.
---
Viking Ski Shop in Chicago and Barrington sells the gear you need for snowboarding. We have snowboards, boots, bindings, and snowboarding clothes for men, women, and kids. We also offer snowboard rentals, tuning, waxing, binding installation, and repairs. 
Our customers are throughout Illinois including Chicago, Barrington, Plainfield, Homewood, Mokena, Wilmette, Skokie, Western Springs, Oak Brook, Bensenville, Hoffman Estates, as well as regions of Illinois, Wisconsin, and Indiana.