Ski and Snowboard Waxing
Ski and snowboard waxing will make your skis or snowboard last longer, go faster, and turn more easily for a smoother ride. If your board or skis are waxed regularly, it will keep the base moist and protect the edges from rusting. A glide wax should be applied to Alpine skis, cross-country skis, and snowboards.
Snowboard Waxing
If you feel the need for speed, your snowboard should be waxed more often. And outdoor temperatures can determine how quickly you lose wax. On hotter days, the wax will wear down quicker on your board. If you run your fingernail over the snowboard and it does not collect wax, then you may need another snowboard waxing.
Snowboard waxing is also a layer of protection for the base of the board if you are riding in hard or icy conditions. For maximum performance on a sintered base, you probably want your board waxed every few days. You won't notice that much of a difference with an extruded base, so you can hold off a little longer.
You can count on Viking snowboard experts to wax your board for the perfect riding experience.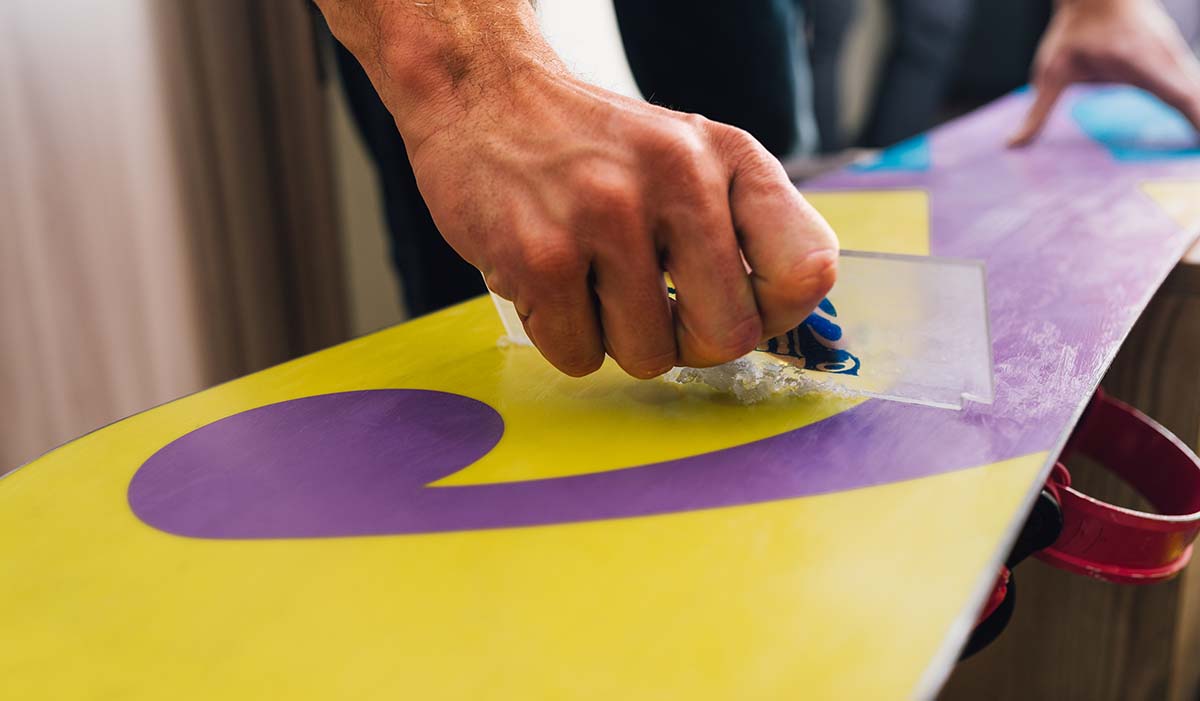 Ski Waxing
One of the most important things you can do to enhance your experience on the slopes is to keep your skis waxed. Ski waxing will improve your glide and protect your skis from oxidation. There are different types of glide waxes used for waxing your skis. The most common are hydrocarbon wax and fluorocarbon wax. For recreational skiers, a hydrocarbon wax is usually suitable. For a little faster speed, go with a low-fluorocarbon wax. Racers prefer a high-fluorocarbon wax.
If you didn't put storage wax on your skis at the end of last season, the bases have probably dried out by now. Viking Ski Shop will guide you on the best wax for your skis based on your riding history. Our expert technicians will tune and wax your skis so you are ready for your next riding adventure.
---
Viking Ski Shop is Chicago's most respected ski and snowboards shop with locations in Barrington and Chicago, Illinois. We offer a variety of services including tune-ups, waxing, binding installation, and repairs for skis and snowboards. Viking Ski Shop also has one of the largest inventory of skis, snowboards, boots, bindings, helmets, and clothing for men, women, and children.
Our customers are throughout Illinois including Chicago, Barrington, River Forest, Naperville, Elk Grove Village, Lake Zurich, Oak Park, Lake Forest, Buffalo Grove, Downers Grove, Park Ridge, Elmhurst, Winnetka, Wilmette, as well as regions of Wisconsin and Indiana.