Ski Boots
The secret to having a good time while skiing or riding is to have properly functioning ski boots. There are many different models of boots to accommodate different foot shapes for men and women. At Viking Ski Shop, we know that a great fitting boot is a key to great performance, and a great performance means you'll be a return customer!
Ski boots are one of the most important pieces of your equipment. They make the difference in your comfort, warmth, balance, and ski control, so working with a bootfitting shop is important. When you buy your boots at Viking, they come with a Boot Fit Warranty to ensure that you get the proper support during the initial fit and break-in period.
Top-Rated Ski Boots Brands
Apex

Atomic

Dalbello

Fischer

Full Tilt

Head
Lange

Nordica

Rossignol

Salomon

Tecnica
Men's and Women's Ski Boots
We carry top ski boots brands including Atomic, Tecnica, Nordica, Dalbello, Rossignol, Salomon, Lange, and more.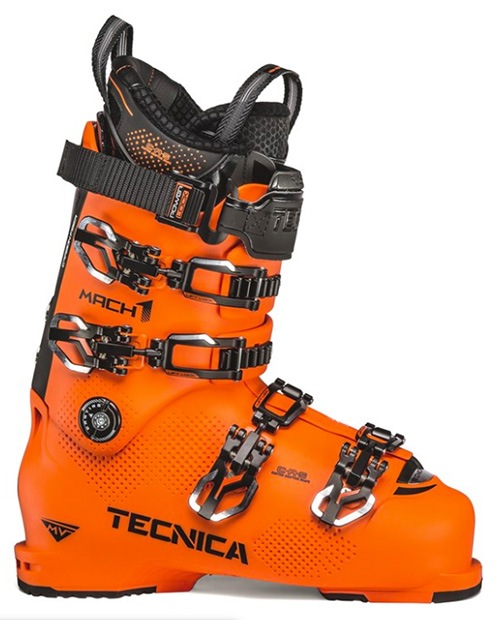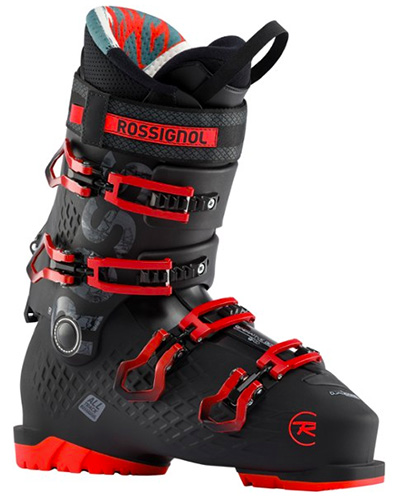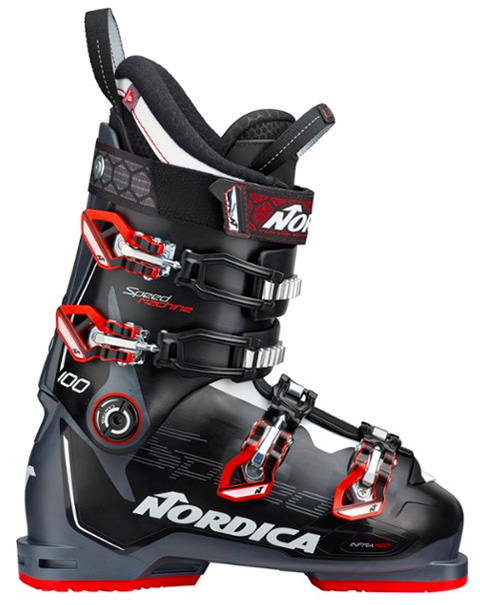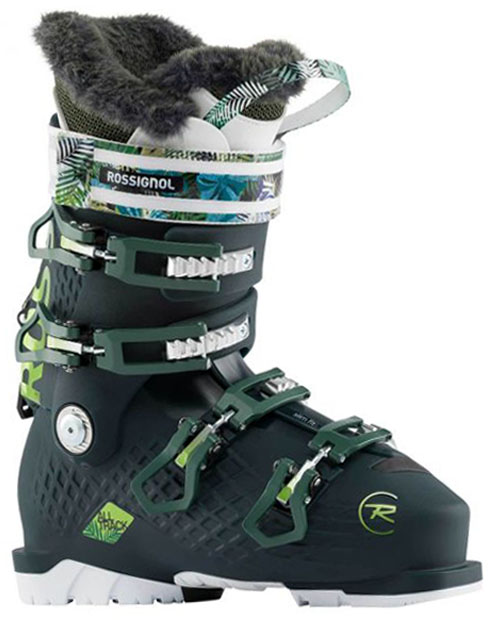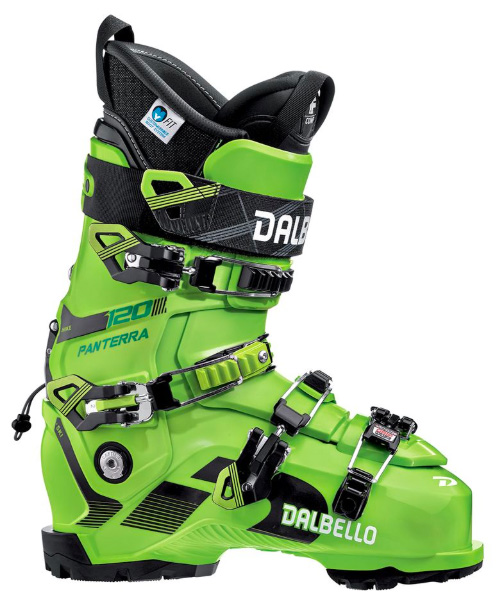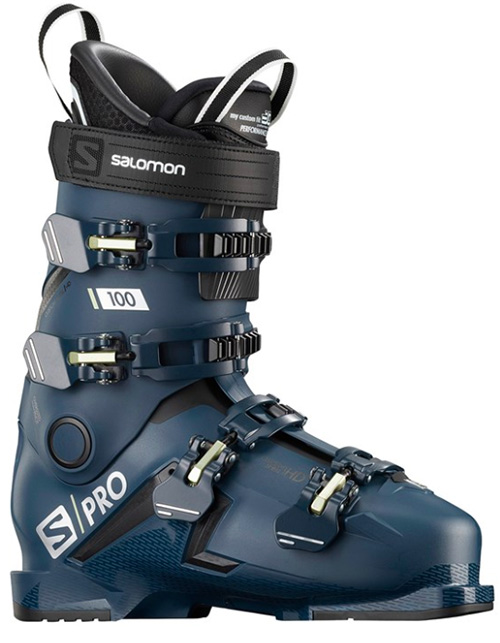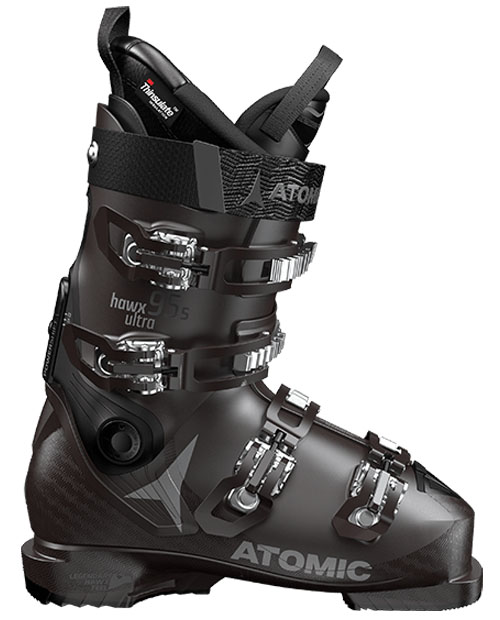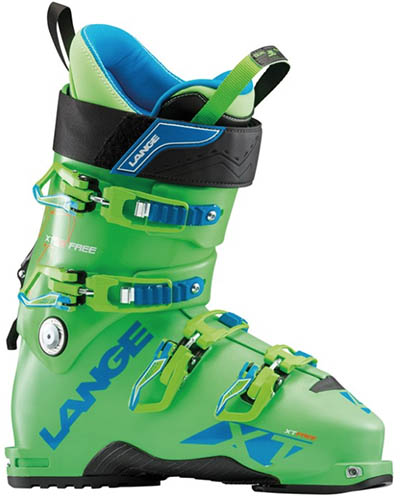 Custom Ski Boots Fitting
Custom boot fitting is why we have a large staff of boot fitters, thoroughly trained in the nuances of fit and balance. By analyzing your foot for length, shape, and unique features, matching your feet to the right boots, customizing them to fit you and your style of riding, we guarantee that your boots perform on the hill.
Besides using its unique shape to choose the right boot type, we use your feet to create the ultimate link to your boots – custom footbeds. A well-crafted footbed is a foundation that provides support, comfort, and warmth; all are essential for enjoying your sport.
Boots are the Key
Your boots are the key to your control, comfort, and warmth, and our specialty is custom fitting. Fitted boots from our Masters of the Fit® comes with a Two-Year Boot Fit Warranty.
Women are built differently than men, but each woman is a unique athlete. Viking works to optimize your boots for you.
Custom Footbeds
Custom footbeds also stabilize your feet in the boots, providing more comfort and better control of your ski or board. They eliminate the need for over-tightening, the primary cause of numbness and cold feet.
We carry custom footbeds from Sidas, Superfeet, Fastech, Instaprint, and Remind. Ask us about heat-molded liners for the ultimate in a personalized custom fit.
Ski Boot Alignment and Canting
Canting is the correction of the knee alignment in relation to the midline of the boot. Corrections can be made in different ways depending on what needs to be done. Your boot fit affects how your skis work, whether for you or against you. Balance – left to right, edge to edge, tip to tail – is critical. It's also important to balance your stance and body mechanics to keep you in a position of strength. This is just one of the things we do at Viking to make a difference in your skiing.

Keep Your Boots in Good Working Order
Ski boots change over time, and sometimes they need fit adjustments. For fitted boots you purchased at Viking, most fit adjustments are included in the purchase price for the first two years. For older boots or boots bought elsewhere, there is a service charge, but you get the same quality service either way. Your boots take a pounding every snow day; our Masters of the Fit® also do a wide range of boot repairs and can usually get the parts you need.
Viking Value Goes Beyond Price
Whether you ski once a year or five times a week, boots that hurt, give you cold, numb feet, or don't help you become a better skier are worthless – regardless of what you paid for them.
Rest assured that when we fit your boots with care and attention to detail, they will fit right – down to the very last tweak. That's a promise.
Ski boots are available at both of our locations.  Our Chicago shop is located at 3422 W. Fullerton Avenue and our Barrington shop is located at 131 W. Northwest Highway.